BookShark Virtual Science combines BookShark's signature, literature-based approach with the Next Generation Science Standards (NGSS). This highly academic program is fully integrated into our Virtual platform which enables students, parents, and teachers to access course work, assessments, grades, and uploaded experiment photos.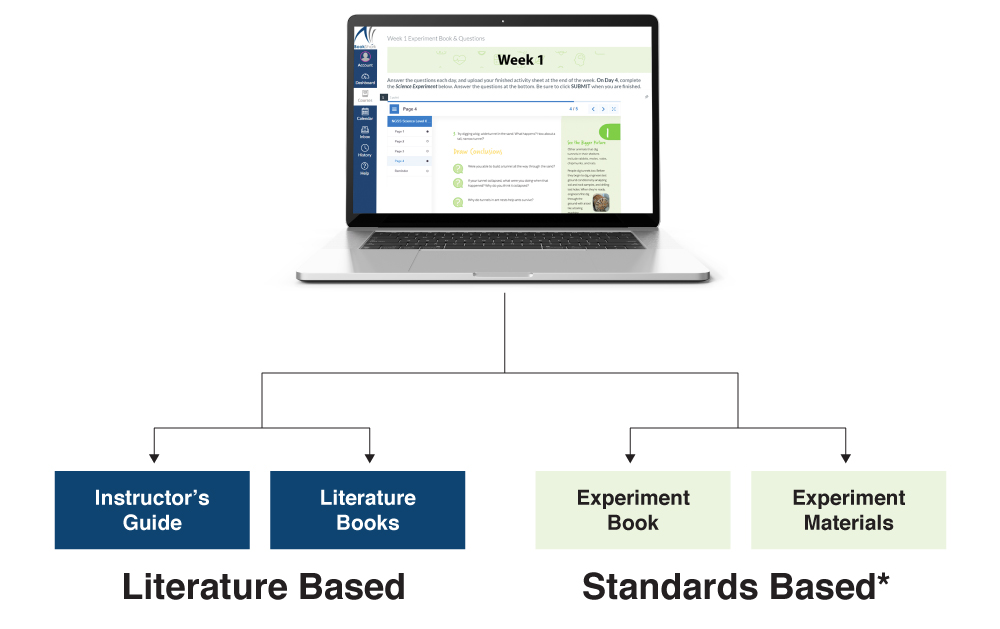 BOOKSHARK VIRTUAL SCIENCE PROGRAMS INCLUDE:
Online access with virtual assessment and grading
Science literature books
Instructor's Guide with Activity sheets
Experiment/lab book with full color illustrations
Experiment Kit
Science Instructor's Guides
The Science Instructor's Guides include the complete schedule for the year. Each week includes a schedule of what books to read, when to read them, and what experiments to do in the Experiment Book and what science supplies you will need for that experiment, both for the present week and the week to come. Instructor's Guides also include Activity Sheets, filled with questions and simple activities to help reinforce each day's learning.
A collection of great books
Our literature-based Science program includes methodically selected literature that bring science concepts to life. The books tie directly to the science concepts discussed in the standards-based experiment book but provide the engaging benefits of literature-based learning. Students read biographies of famous scientists and inventors, illustrated science books, and stories of scientific discovery. The empathetic learning of seeing the world through the eyes of
Experiment Book
The BookShark Virtual experiment book was specifically designed to meet NGSS standards. It provides weekly experiments the correspond directly with the literature reading. Each experiment begins with an overview of the key concepts, so you have a big-picture view of the main goals of the lesson. The student then works directly through the scientific method as they make a prediction; test and observe, then analyze. As the student and parent work through the experiment together, they discuss how these concepts work in the real world. The experiment book provides colorful, step-by-step instructions with fun facts that keep students engaged as they read through the process.
Experiment Kit
To help ensure parents have the materials necessary to perform the experiments, we include a box of materials that many families may not have at home. Items like marbles, magnets, wire, thumbtacks, straws, mirrors, seeds, paper clips, small model motors, etc. Our experiment book and instructor's guide provides a list of items that they will need to provide, like milk cartons, pens, pencils, and cardboard.
Virtual Access
Our virtual program integrates the Instructor's Guide and Experiment digitally and provides a platform to take assessments, submit experiment notes, and upload video or photos of completed experiments. The work can be instantly viewed by a teacher who can review grades and provide directly provide feedback to the students.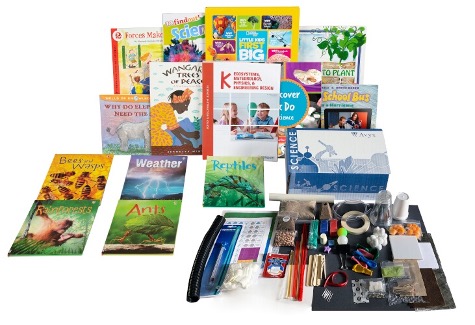 Sample BookShark Virtual Science Today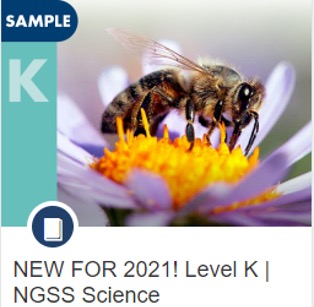 Interested in learning more about BookShark Virtual? Please provide your contact information below or email Lynn Woodley at lwoodely@bookshark.com to set up an appointment.
*BookShark Virtual Science is developed to meet the Next Generation Science Standards (NGSS) with full documentation outlining the grade specific topics and the three dimensions of: core ideas, practical use, and crosscutting that links the three domains of science: physical science, life science, and earth/space science.
Laptop not included in BookShark Virtual program or sample.