BookShark Virtual products are sold in All Subject Packages that include traditional BookShark books and materials as well access to the virtual platform. Programs include History, Geography, Science, Language Arts, and Math.
History and Science programs are also available as individual subject packages.
BookShark Virtual launched a limited release to a select number of schools and students in the 2020/2021 school year and will offer a full, international release in 2021/2022.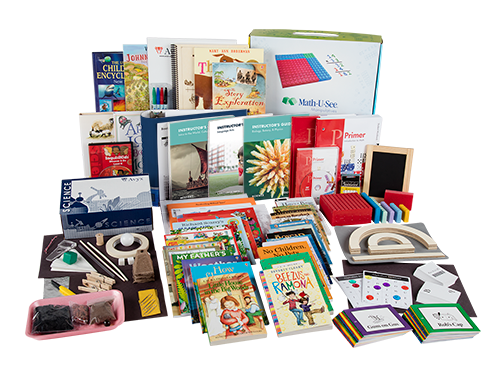 Virtual Access
The virtual platform is built upon Canvas, an LMS (learning management system) that is trusted by universities and schools worldwide. The platform includes direct access to courses, calendar, assessments, grades, and teacher/student communication. Courses are built to follow BookShark's traditional instructor guides and though a majority of student work is done offline, our daily lesson plans are layered with multimedia, including interactive maps and videos to enrich timelines and map work.
The virtual platform can be accessed via PC or mobile application, enabling parents to view the schedule and the teacher to grade assignments from anywhere.

NGSS Standards-based Science
A new NGSS standards-based Science program will be released alongside BookShark Virtual in 2021/2022. The program includes illustrated guides, experiment kits, and literature.
Contact us
Please fill out the form below to learn more about BookShark Virtual or the new standards-based Science program.